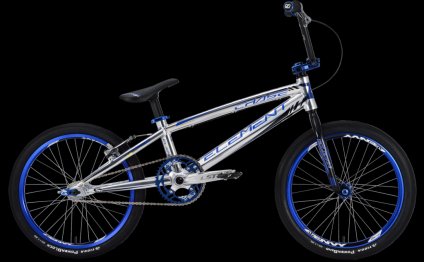 BMX racing Bikes Brands
We are pleased to offer five different well known, top quality brands of bicycles for your selection – all are regularly on the "top ten" lists found in the various dealer and consumer magazines.
Three of these manufacturers offer a "full line" of bicycles, in that they make many different types of bikes (mountain, road, hybrid, cruiser, etc.). And all six companies have been in the bicycle business for decades. Our industry has proven to be very unstable these last few years. It gains and loses several brands of bicycles each year. Consumers regularly find themselves with "lifetime" or other guarantees that become meaningless as companies reorganize, sell out or disappear. To protect our customers, as well as our business, we have chosen our bike lines in part by their long-term high ranking among the approximately one hundred brands that currently exist.
The frame materials from our manufacturers include aluminum, carbon fiber, titanium, chrome-moly ("cro-mo", a type of steel alloy), and hi-tensile steel. At Great Basin Bicycles we are able to offer all the popular frame materials and many different types of bikes and a wide range of price points ($200 to over $6000) under one roof. And for intermediate to advanced riders we have become northern Nevada's source for mountain bike suspension, both front only and front and rear combined. Our brands offer over 30 different top-quality, race-proven dual suspension models, with prices starting well under $1000!
We encourage our customers to take the time to carefully check out all the various bikes we stock (we keep between 300 and 400 in the store). They each have pros and cons in terms of price, fit, comfort, weight, handling, stiffness, and componentry (shifters, brakes, wheels, etc.), and they each feel a little different on a test ride. In order to help you sort among these manufacturers, we offer the summaries that follow. We hope that they will at least begin to answer the questions you have about the brands of bikes we stock at Great Basin Bicycles.
Jump To:
| | | | |
Cannondale
Cannondale, a 40+ year-old company, We stand behind them with their great track record to continue to provide extremely high quality road, touring, cross, tandem, multisport, and mountain bikes manufactured with pride exclusively in the U.S.A. (Bedford, Pennsylvania). Most of the frames are TIG-welded using oversize aluminum tubing, and they started long before the whole industry got on the aluminum bandwagon. Cannondale frames are heat treated to bring all the metal to the same hardness, including the areas that were softened during welding. The result is an extremely responsive "uni-body" frame, very light and very rigid–the perfect formula for handling and elimination of energy wasting frame flex. This company makes remarkably fine bicycles, a cut above the competition and backs them up with one-year, five-year and lifetime guarantees. Over the past few years Cannondale has developed another facet to their excellent reputation – they are pioneers in the industry as regards fully suspended mountain bikes, having created very original and highly respected front and rear suspension systems. Their front shocks are truly unique in the marketplace. They have a single suspension unit in the fork steerer tube (top part), rather than two located in the two blades of the fork, or in the case of the "lefty", a single-bladed shock with the suspension in the blade. Both create a lighter, tighter feel up front, and most of their shocks can be adjusted while riding. Whether your emphasis is comfort or handling, Cannondale suspension is a great performer.
Raleigh Bicycles
Did you know that Greg Lemond won his first World Championship on a Raleigh road bike?
Drop by the shop to preview their newest lineup. They have markedly expanded their road bike line and have added some high level cross-country mountain bikes. In a market where bike brands rapidly come and go, Raleigh, a bicycle company that started in England in 1887, is still around. Their innovative, light, strong, and very competitively priced bicycles have always made Raleigh a mainstay of the industry. Their goal is to provide the best quality and best value in the market! For the last decade they have been particularly dedicated to issues of comfort as well as performance. All Raleigh bicycles have a five year warranty on the frame. They make everything from road bikes to cruisers, mountain bikes to hybrids, comfort bikes to tandems, bikes for the whole family.
Yeti Cycles
To add some style and flair to our line, we are proud to be carrying the famous Yeti Cycles. Their racing prowess, innovative design, long term durability and reputation make them a "good fit" here at Great Basin Bicycles. We have some of the most diverse off-road riding in the world, from the high desert to the high sierra, and Yeti will take you there and bring you back! The new Yeti product line is one of the most exciting in years. They are leading the market and the race circuit in full suspension design with the new SB (super-bike) suspension. Come into Great Basin Bicycles and see the new line up today.
RedLine Bicycles
A name that has seen bicycle and bicycle off-road racing through from the very beginning. Replacing soft forks with a revolutionary welded oversize design adopted by both BMX and MTB for decades to come. Who would have thought that a company started by 2 California Welders would have seen BMX grow to an Olympic Sport in 2008! – As Webmaster Mike spent many days racing Cruzers from the Mid-80's in So. Cal I was so proud to see a bike brand that I have many competitions on racing in China – on TV non-the-less! BMX racing can be fun for the entire family, and thrilling enough to be a staple of X-Games, Van's and other mass media events. Now that Great Basin Bicycles has access to world class BMX bikes. – I suggest checking out the website – much like my RL in the 80's – they make BMX and Cruzer Racing Bikes for any age and any size – including my 6″ 2″ body. While both top of the line and affordable racing bikes are what made them famous, Redline also has many models of pit bikes and learners for the smallest of riders with 12″ wheels.
Pinarello
With a history that dates back to 1922, Pinarello has a history that has not only lasted while the world has changed so much. One thing has remained the same – Pinarello just reek of quality, old world craftsmanship and Italian flair. Drop by, check them out in person – but be prepared to have a lifelong affair with this Italian thoroughbred.
YOU MIGHT ALSO LIKE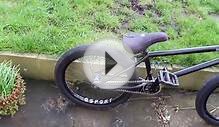 2015 BMX Custom Bike Check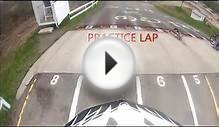 GoPro Redline Flight Bike (BMX RACING SEASON 1 EPISODE 1)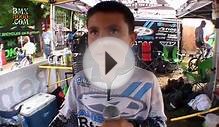 9 Year Old BMX Expert Brandon Crain Bike Check & George Costa
Share this Post
Related posts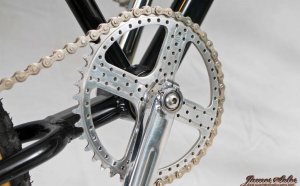 OCTOBER 02, 2023
On a bright autumn time in 1970, in a vacant lot in extended seashore, Ca, a new Scot Breithaupt organized the first-ever…
Read More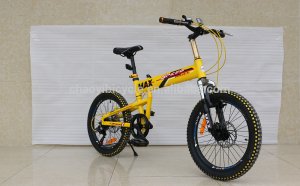 OCTOBER 02, 2023
Discount SALE costs on BMX Bikes - save well on BMX companies DK BMX, FBM BMX, GT BMX, Hoffman, Extreme, KHE BMX, Mongoose…
Read More