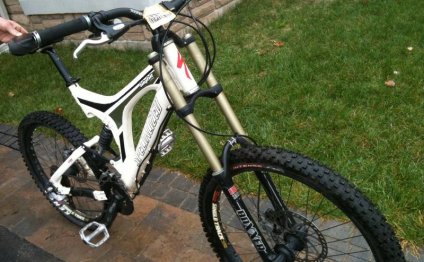 Big Hit downhill bike
Shred everything on the trail without shredding everything in your wallet with the BigHit built from sound materials, advanced suspension technology, and quality components.
Mega-solid M4 alloy FSR frame with full cartridge bearing pivots and ORE tube construction delivers 7.5" of trail-slaying rear wheel travel
Custom X-Fusion Vector R coil rear shock with adjustable rebound works with the bike's FSR design to keep the rear wheel planted for aggressive riding
X-Fusion 170mm-travel coil-sprung fork with adjustable rebound and 20mm thru-axle for pinpoint steering and control
31.8 direct-mount Specialized DH 4-bolt stem is forged for the extra durability needed to handle huge hits
Low-rise 750mm alloy bars with 8-degree backsweep and 31.8mm clamp for serious control to handle really big hits
Stop on a dime with consistent, fade-free Avid Juicy 3 hydraulic disc brakes and ergo levers with G3 Clean Sweep rotors: 203mm front, 185mm back
Review Options: Sorted by Latest Review | Sort by Best Rating
| | |
| --- | --- |
| Reviews 1 - 4 (4 Reviews Total) | |
User Reviews
Overall Rating:Value Rating:Submitted by
tyler
Strengths: the rear and front shock are really valuable along with the seat
Weaknesses: nothing except the braked when their wet
Bottom Line:
its an all around good bike
Overall Rating:
Value Rating:
Submitted by Lewis a Downhiller
Strengths: Suspension is fantastic, brakes are perfect, bars, and indestructible
Weaknesses: Bit to heavy, almost impossible to ride up the slightest hills, and the gears can be a pain
I've found this bike a great bike to ride and even race on, it does downhill brilliantly and is good at pretty much all components of it. Despite its weight it can be thrown around really well, I believe it's a great bike for a rider of any skill level, I never had $4000 to spend on a downhill bike and the big hit 1 was perfect for me. I don't have any thoughts of changing bikes anytime soon. Sometimes the gears shutter which can be frustrating but that's an easy fix. For the stunning value the big hit exceeded all expectaitions I had of it, I love this bike and will continue to race downhill on it.
Overall Rating:
Value Rating:
Submitted by
Joe a Downhiller
Strengths: Really strong and agile, looks good, very progressive travel, good stand over height, all round bike for freeride and downhill racing, nice looking bike
Weaknesses: Original parts were shocking-Forks, shock, bars, brakes, stem, wheels, saddle, cranks, pedals, chain device and tyres had to go straight away and its heavy as well
Couldnt find a better beginner to intermediate bike anywhere at all, its an amazing bike, after 2 years of Dh and Fr on it im still using it and not planning to changing till end of 2012. It is a really nice adaptable bike as you can put boxxers etc on and make it a very UK friendly dh bike, Even though the stock components are crap they are easy to upgrade and i have nothing original on mine left.
Even Brendog has used his in Whistler and Morzine!!
Brilliant bike, would recommend to anyone giving dh a go or fr or just anyone whos an intermediate but maybe go for a higher model and get the better spec and buy second hand as there is loads and theyre cheap.
Favorite Trail: 4-2-3
Price Paid: $900.00
Purchased At: Evans cycles
Similar Products Used: Big hit 2, Big hit 3, Kona stinky
Bike Setup: Nothing stock-Marz 66-Fox DHX 3-Holzfeller cranks-e13 ls1+ chain device-Mavic ex823 on hope pro 2's-Elixir brakes and the list goes on
Overall Rating:
Value Rating:
Submitted by gg a Downhiller from Stockholm, Sweden
Strengths: Frame, The rear shock. Good value for the Price. Looks nice. It's a toy.
Weaknesses: the worse is probably the brakes. How did they think at specialized ? I understand that they wanted to have bike under 2000 USD but those brakes will kill you on a DH track. You can't stop the bike. V-brakes are way much better. The pedals are as well not that good.
YOU MIGHT ALSO LIKE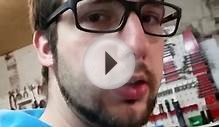 1500W E Bike Specialized Big Hit E MTB Downhill E Bike 56Kmh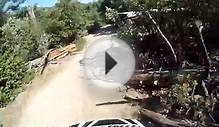 Specialized Bighit Downhill Mountain Bike, Bass Lake ...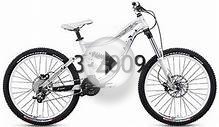 Big Hit
Share this Post
Related posts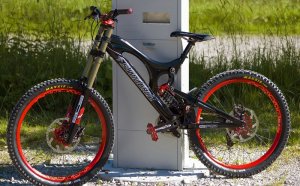 DECEMBER 08, 2023
MTBparks.com Annouces Champions of 2013 Rider Possibility Awards, Exposing top Mountain Bicycle Parks in United States Final…
Read More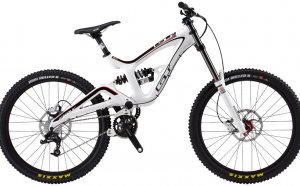 DECEMBER 08, 2023
Why climb hills if it is much enjoyable to go down all of them? The GT Fury World Cup Downhill hill Bike pulls out most of…
Read More